With less than a week to go before the world's elite Paralympic athletes take their mark to compete in the 2016 Rio Paralympics.
When all of their hard work and training in the lead up to this huge event is put to the test… it's time for all of us, as supporters of these Superhumans to get excited.
To help get you fired up for what is going to be 12 days worth of inspiring grit and determination, here are some links to get you prepared:
* The Paralympic torch relay will begin on 1 September and will visit five cities around Brazil on its way to Rio de Janeiro.

* The IPC selects Dailymotion to live stream 680 hours from Rio 2016 Paralympics. 15 HD Dailymotion channels will show 13 live sports, highlights of all 22 sports and Opening and Closing Ceremonies on paralympic.org
* Syrian refugee, Ibrahim Al Hussein who lost his leg will compete as part of Independent Paralympic Athletes Team at Rio 2016.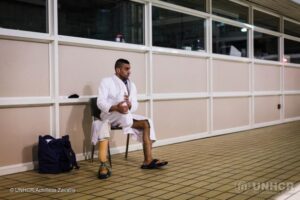 Here are just some of the athletes I'm looking forward to cheering on during the games:
Ahmed Kelly – going for gold in the pool

Monique Murphy – going for gold in the pool

Brant Garvey will be up there with the best of them in the Triathlon

Ellie Cole – going for gold in the pool

* The Australian Paralympic Committee website is full of useful information for you:
– Athletes profiles
– Paralympic Events
– Classifications
Here are some interesting facts about the Aussie Team:

And don't forget you can follow all of the live results for our Aussie team and cheer them on via Twitter by using #AUSParalympics !
GO AUSSIES!